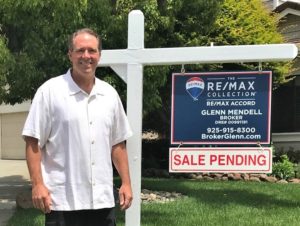 Begin with timing.  Holidays and graduations are examples of times to avoid.  The mid summer market can be slow when families are vacationing.  It's the spring market often has the most activity.
Consider the competition in the area and in the neighborhood.  Are there several homes for sale?  Are other homes for sale on your street?  If so, it's probably best to wait.
Preparation is important. Make sure the home and grounds are looking their best.  Most buyers will visit the home at the beginning of a listing period.  You don't get a second chance at a first impression.
The list price may have the most impact of all.  Redfin, Zillow and others estimate value for all to see, so be mindful of that.  Your agent can help with pricing strategy.
Professional, flattering photos of the home can drive more buyer traffic to the home.  If the agent is not good at taking photos, insist on a professional.
Is your agent a deal maker or deal breaker?  Do they have good communication skills and respond quickly?  Buyers and their agents can be impatient when needing information.  Does your agent get along with other agents and know other agents in the area? You don't want your agent to be a weak link when you have a great home to sell.
Getting Your Price
Selling quickly and getting your price often go hand in hand.  If the home sells early in the listing period, the selling price is often better.  If it sits on the market for a while, the number of days on market are public knowledge and often leads to lower offers.
When accepting an offer, make sure the buyer is committed to the home, as well as the agent.  The last thing you want is for a deal to fall through, forcing you to go back on the market when the "new listing buzz" is gone.  Having back up offers is another way to ensure against this.
Ultimately, preparing the home to look its best, and not overpricing it, will play a large part in maximizing the selling price.
Smooth Transactions
There are a number of parties to each real estate transaction.  The buyers, the sellers, the buyer's agent, the seller's agent, inspectors, a title company, a loan company, and sometimes a family member sharing an opinion.  Any one of these parties can run things off course. All parties may fall in line and the  escrow may close without issue.  However, if issues come up, whether its the property or one or more of the parties to the transaction, your agent must be the glue keeping it together and the shock absorbers handling the bumps so you don't have to.
Communication is an important piece for most sellers.  Having a responsive agent who communicates well, often keeps home sellers at ease.
Your agent's experience negotiating offers. and repair requests, can relieve sellers of any pressure from these potentially stressful situations.  In addition, your agent's experience understanding real estate contracts will put you in good hands.
If your agent has the ability to come up with solutions to problems, your odds for a smooth and successful transaction greatly increase. The more active agents, who have done a lot of transactions, are more likely to have the knowledge and resourcefulness to solve problems if they arise.  Furthermore, if your agent has reputable and reasonably priced service people, this can save a lot of time and money when it comes to preparing the home for market or for needed repairs.