Loan Pre Approval
A successful home search often begins with a loan pre approval. You and your agent should search for homes within your price range.  Pre approval letters are expected as part of an offer.
Two loan brokers I can recommend.
Jill Lyons – 925 983-3073 (CMG Financial)
Carrie Sandford – 925 788-1029 (Bay Area Funding)
Sonia Walia – 415 933-7472  (US Bank)
Loan brokers and banks will look at your income, expenses, credit history, employment status and down payment.  You can often get a pre approval letter in a day or so. You'll be glad you did.
The Search
As your real estate broker, my job is to successfully secure the best possible home for you at the best possible price, while making the process pleasant and rewarding.
I will regularly recommend properties for viewing that closely match your needs and wants, and are within your price range.  Of course, most home buyers are now looking at homes online. This is a great way to get educated to the market.  I will also make sure you don't miss opportunities. When a desirable property suddenly comes on the market, I'll let you know.  This includes "coming soons" that have not yet hit the market.
Before you view a property, I can provide details on the home and neighborhood, so you can make an informed decision.  I will also render my opinion as far as potential resale value.
When you find a property you like, I give you my honest, professional opinion.  I believe every property has pluses and minuses, and you should be aware of what I see.
What to Look for when Viewing a Property
Does the home have your "needs" (those features you must have)? (For example, number of bedrooms and baths, kitchen size, yard size, garage size)
Does the home have any of your "wants" (those features you'd like to have but would be willing to forgo)? (For example, a swimming pool, solid surface counters and hardwood floors)  These might be things you can add later.
What is the general condition of the home? (Are there signs the owners have kept up with repairs and maintenance?)
Will the home need any major repairs, remodeling or renovations?  Is there anything such as the furnace or air conditioner that may need to be replaced soon?
Take a walk around the neighborhood.  Are the homes well-kept, indicating pride of ownership?
Do you like where the home is situated on the street?
Does the neighborhood have what you want? (For example, easy access to the freeway, close to schools and parks)
Viewing properties should never be a frustrating.  It's my job to make the process easy, productive and educational. The more properties you see, the more informed you will be.  It also helps me in getting a better sense of your tastes and preferences.
Making An Offer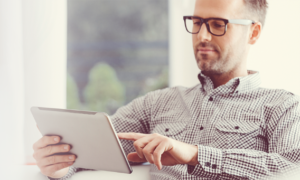 There is strategy to the offering price, and it can vary.  A home that has been on the market for a short time will likely require an offering price closer to the asking price, but not always. A home that has been on the market for a while may be open to a lower offering price, but not always.   I will analyze each situation and share strategies for your choosing.
I'll recommend a price and offer strategy that has the best chance of being accepted by the seller, without over-paying for the home. Sometimes I may suggest a price below what the seller might accept. Getting a counter offer can have advantages.
Offers are typically done electronically, through DocuSign or similar means, but we can always sit down and complete the offer while signing it with a pen.
Sellers prefer offers that have very few conditions. However, I will often suggest a few conditions, such as passing a professional home inspection and a loan contingency.
I'll prepare the necessary documents and deliver your offer to the seller's listing agent.
I'll communicate with you throughout the entire process.  Communication is paramount with my service.
If we reach an agreement with the seller, I'll help lead you through the process of inspections, if need be, and any other matters to make sure the home is as it seems.
I look at things such as timing.  Avoiding a "double move" so you are not waiting for sellers to move out, and needing a short term rental.
I make sure the home is ready, with the completion of any needed repairs, all personal property removed, and the home in the same condition as when the offer was made.
Making an offer may sound like a nail-biting part of the process, but it doesn't have to be.  I've been a part of over 1,200 offer situations and will keep you apprised every step of the way.
(925) 915-8300 (Cell)
Glenn@BrokerGlenn.com