When you list your house, it must attract the attention of qualified buyers eager to get into a property like yours.  Otherwise, your home may take longer to sell and you may not get the price you expected.
Preparation is paramount.  Any agent can simply put a home on the multiple listing service.  Preparing the home first, getting it to look its best, is very important.  On occasion, I will spend more time prior to market compared to time on market.
Once the home is ready, the photos, videos, drone shots and marketing plan is completed.
The top aspects of a home, the ones that will capture the attention of buyers, are featured front and center.  It may be the views, a large back yard, or a new kitchen.  It could be, in part, its location.  Near a popular school or close to downtown.
Pricing
You obviously want to sell your home for the highest possible price. You may have a number in mind, but how do you hit or surpass that number?  If you list it too high, fewer buyers, if any, will look at it.  If your price it too low, you may leave thousands on the table.  Not to worry. I will share some options that will pique the interest of qualified buyers – and set the stage to get the highest price possible. I specialize in the local market, know what properties like yours sell for, and am up to date with the latest activity.
While prepping your home for sale, I get to know your property and all its desirable features. Then I make some calculations to determine its Current Market Value. That value is based, in large part, on what similar homes in the area have sold for recently. Nearby competing homes is another factor I consider.
Buyers won't pay for the sentimental value you place on your home, but special features such as hardwood floors, a newly renovated kitchen or bathroom, or a beautiful backyard can have an impact on how quickly a property sells and for what price. I'll help you understand all the factors that go into setting the list price.
Redfin, Zillow and other price evaluation sites are good to monitor. Buyers will often compare their value estimate to your list price. Making sure those sites have accurate information is a necessary task.
The Multiple Listing Service has a "coming soon" category, as do some of the larger brokerages like mine. This is a good way to gauge interest, based on a preliminary price, before going live. And, sometimes buyers will pay top dollar if they have the opportunity to make an offer during the coming soon period.
Price adjustments are someitng we like to avoid. It is better to price a home at or below the market value or it may sit on the market a while. If that happens, it is general a good rule of thumb is to go at least two weeks or two (non holiday) weekends before considering a price drop. There are also other strategies I use if  a price adjustment is needed, which I can explain if we get to that point.
If you just need a quick, ballpark figure on what your home might sell for?  I can do that too. Just give me the address and I will have something to you in less than 24 hours.
Home Showings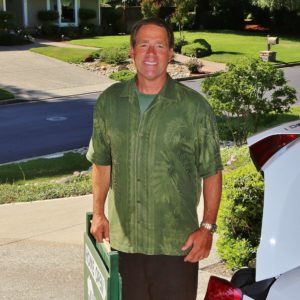 Private viewings and open houses, when an option, provide opportunities for buyers to view your home to get a sense of what it's like to live there. Ideally, you will want them to be impressed by what they see – and motivated to make an offer.
I will ensure we maximize the potential of every viewing. To accomplish that, I advise you on how to best prepare your property for showings. If you have moved out, or are planning on moving out, we can stage the home and no preparation is needed. If you plan on living in the home, while showings occur, I will work with you to make sure the home looks it best, but at the same time, make sure you are not inconvenienced.
The home will be prepped for sale already, but there are things a seller can do as well.  Turning on a few lights, airing the home out, especially if a meal was recently cooked or there are pets.  Making yourself scarce if there is a showing as buyers often prefer to view homes when sellers aren't around.  When it comes to the scheduling of showings, if you are still in your home, I will coordinate days and times that are as convenient as possible.  Obviously, I encourage you to be as flexible as possible, as that will enable more buyers to see your property.
Below are a few things you can do to make viewings more successful:
Make sure your home is neat and clean.
Remove personal items and family pictures. This makes it easier for buyers to imagine themselves living in the house, and is less of a distraction. We want them to look at the house and not your beautiful family.
Find a place to go. Buyers are usually more comfortable, and able to talk freely when sellers aren't around.
If possible, remove your pets. You can take them for a walk, to a local pet sitting service or kennel.
Ensure the front of your home is clear of clutter, toys, even cars in the driveway to ensure optimal "curb appeal".
I realize viewings and open houses can be  inconvenient. As your real estate agent, I will do my best to minimize the disruptions. I will also focus on serious buyers, rather than neighbors or those who are merely curious.
Activity
Once we get inquiries or interest, I can often gauge the qualifications of the agents and the buyers. I can also gauge the amount of interest to determine if we should wait to review offers or consider them as they come in.  I often see a pattern in the process. This helps give my clients better odds of maximizing the selling price.
Reviewing Offers
When selling your home, there are few things more exciting than receiving an offer.  An offer is simply a legal document that shows the price the buyer is proposing to pay, which may or may not be the same as your listing price.  An offer will include other details, such as the requested closing date, and may also include one or more conditions, such as an inspection period and time to have an appraisal and for full loan approval.
Ideally, when you receive an offer, you will want to sell your home at the highest price possible.  In addition, you'll want to make sure the buyer is committed, as you don't want to start over again with a new buyer.
A few of the things you can expect from me.
Reviewing offers with you and explaining everything clearly.
Offering my professional assessment of the offer and if there are things that concern me.
Preparing a counter-offer, if necessary, to get you a better deal.
Prepare and execute all necessary documents throughout the escrow process.
Communicate with you during the entire process.
(925) 915-8300 (Cell)
Glenn@BrokerGlenn.com